Gear Up is a mobile app designed to help people with limb disabilities link up with a database of volunteers dedicated to deliver them the right 3D printed prosthetic for their needs. The service is completely non-profit and serves to enable the future.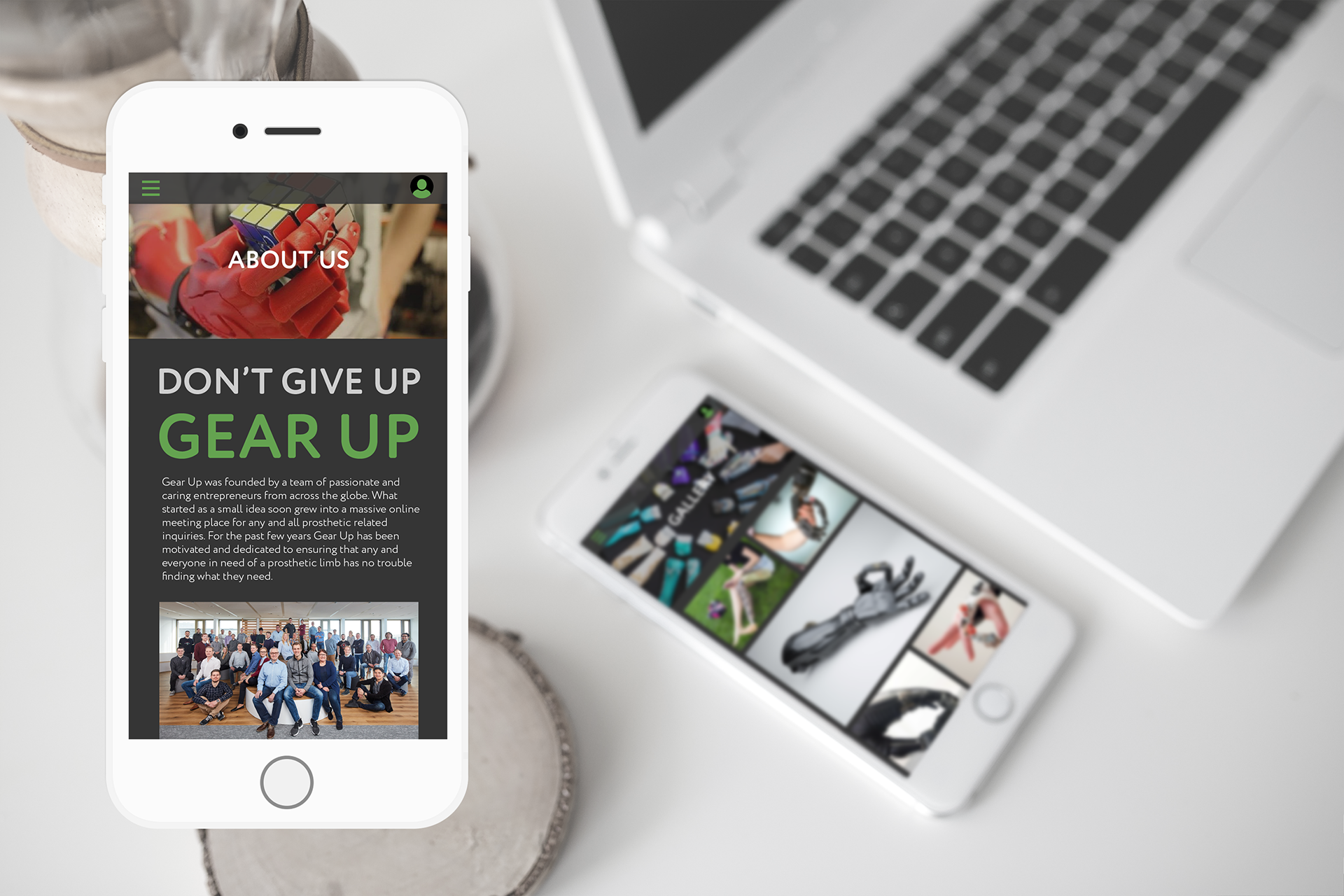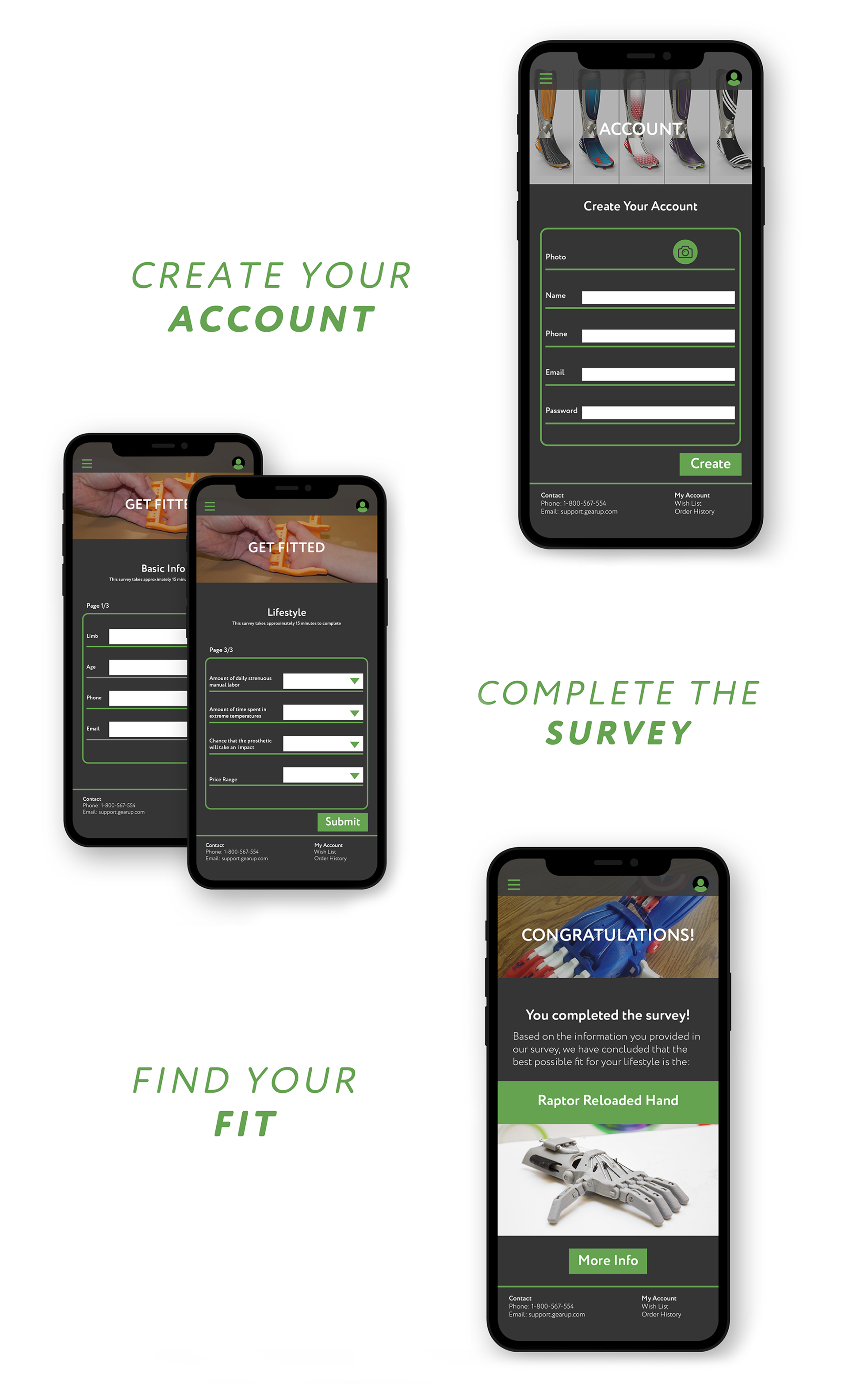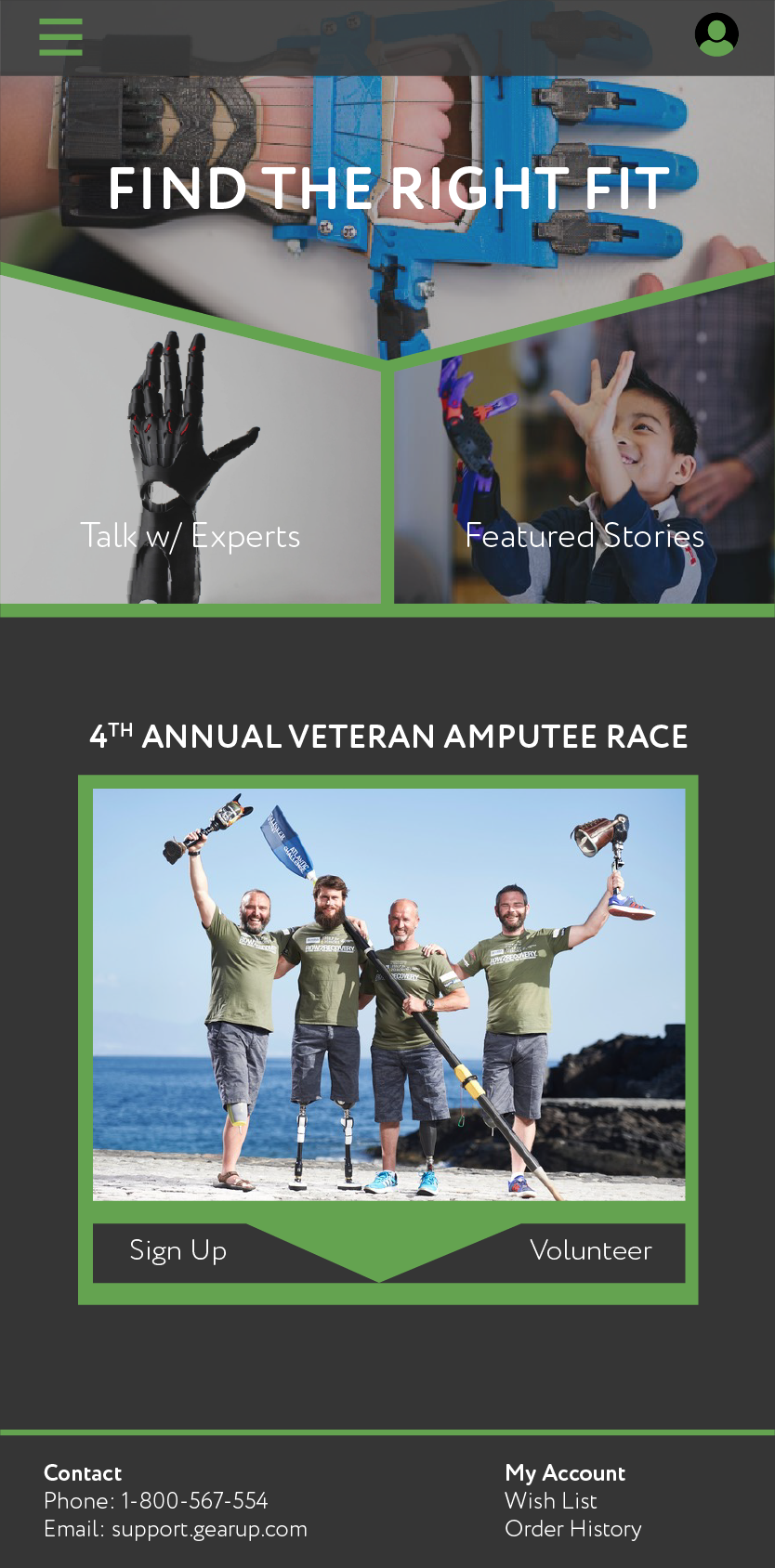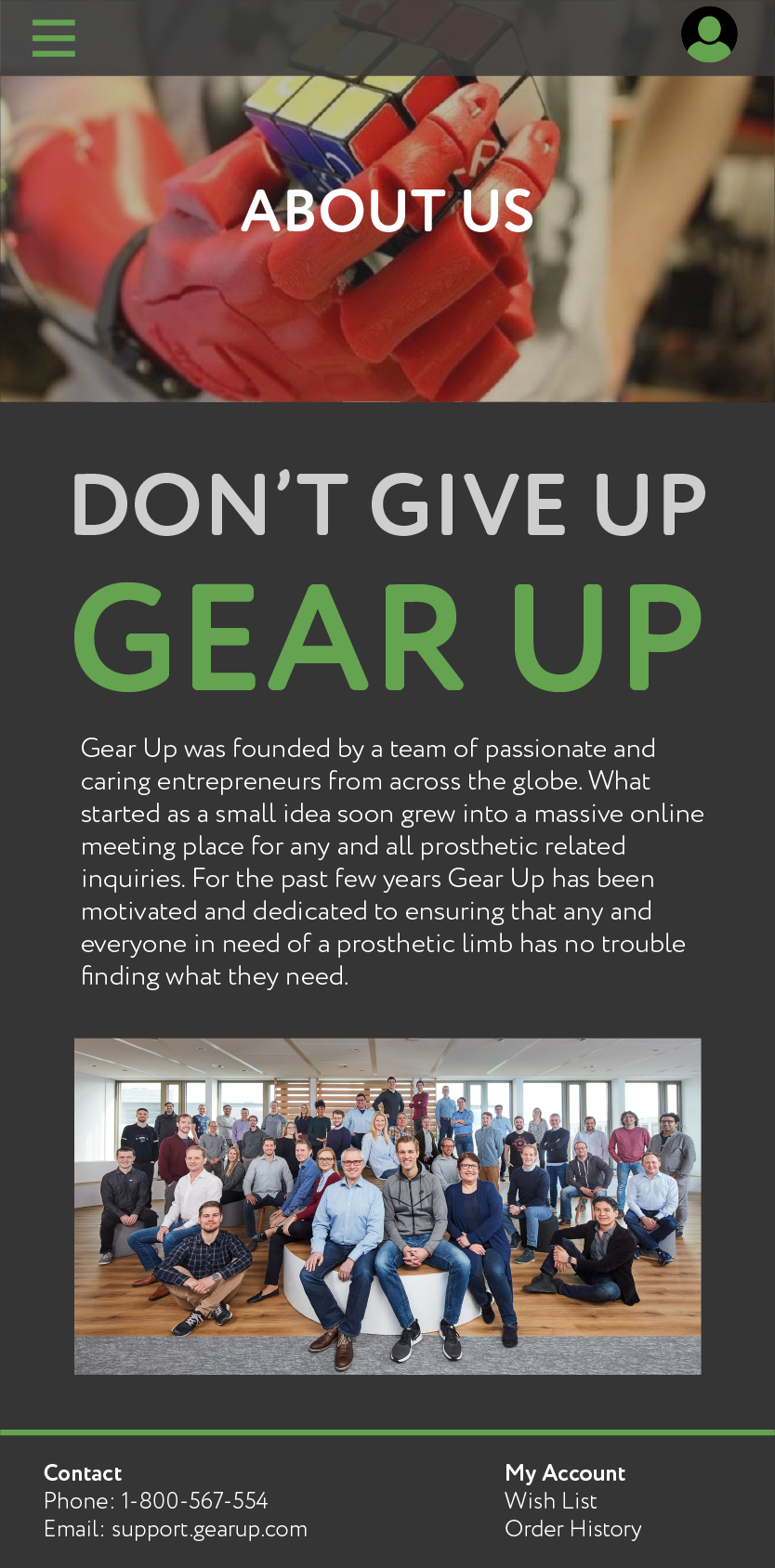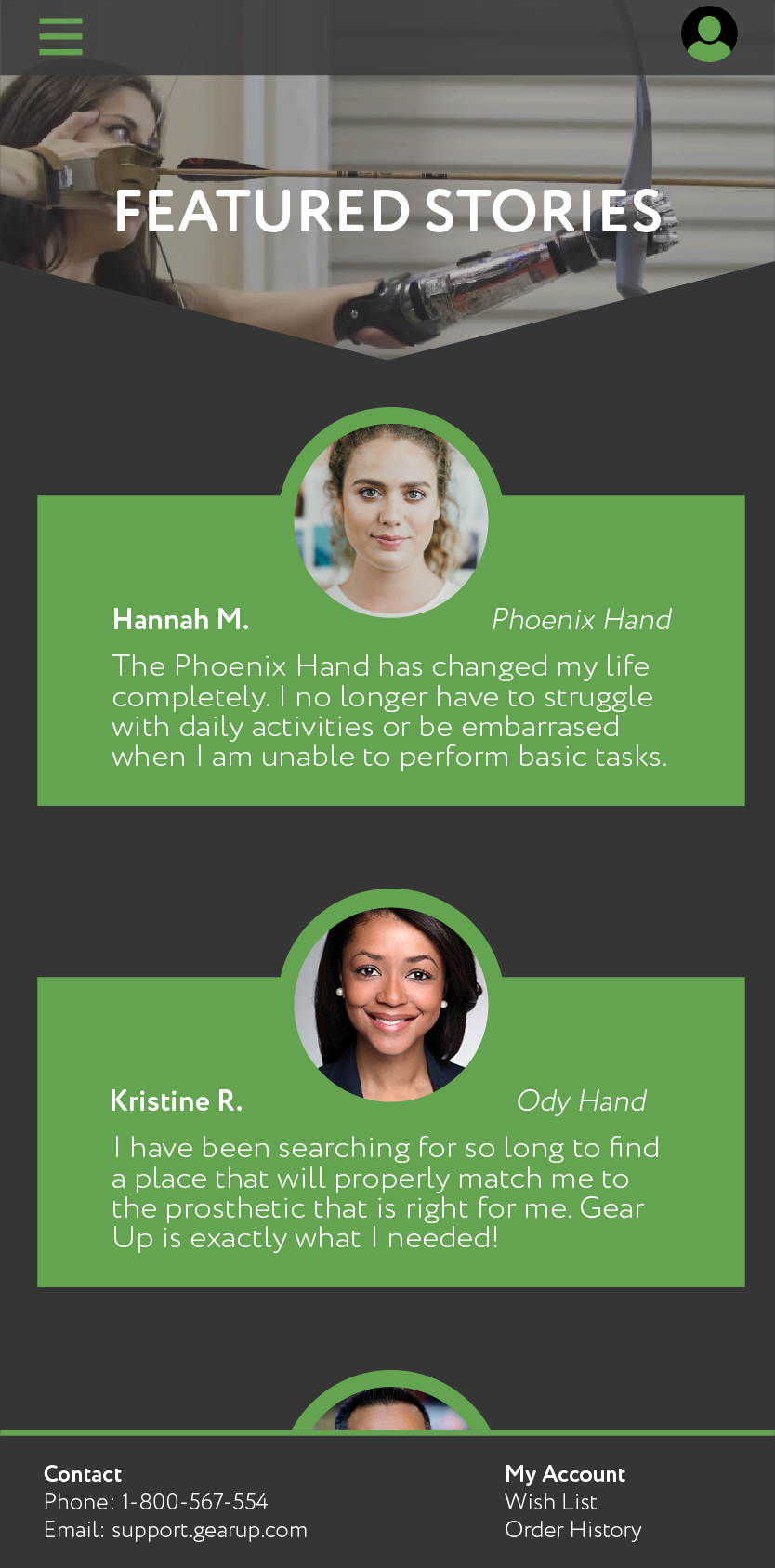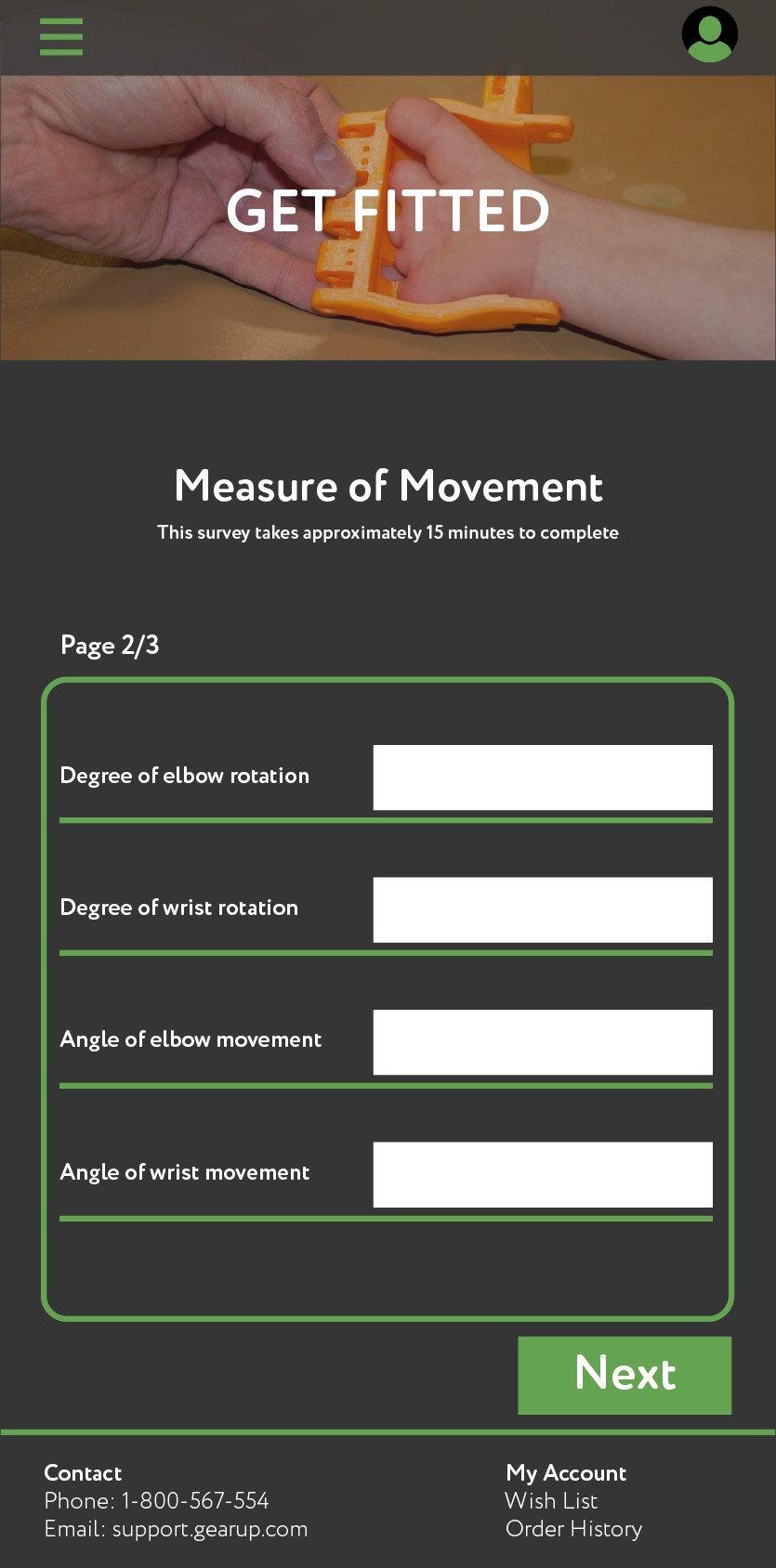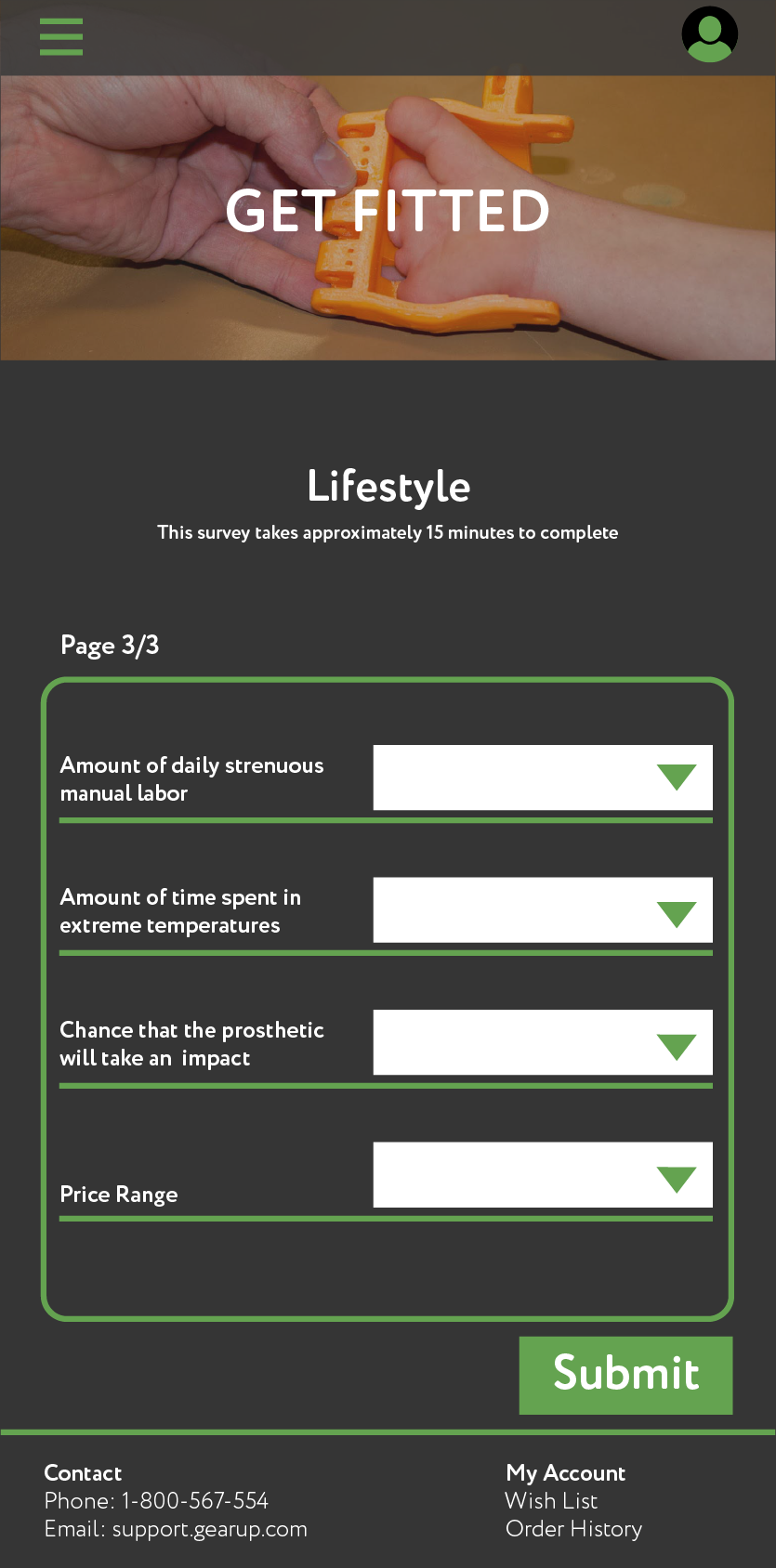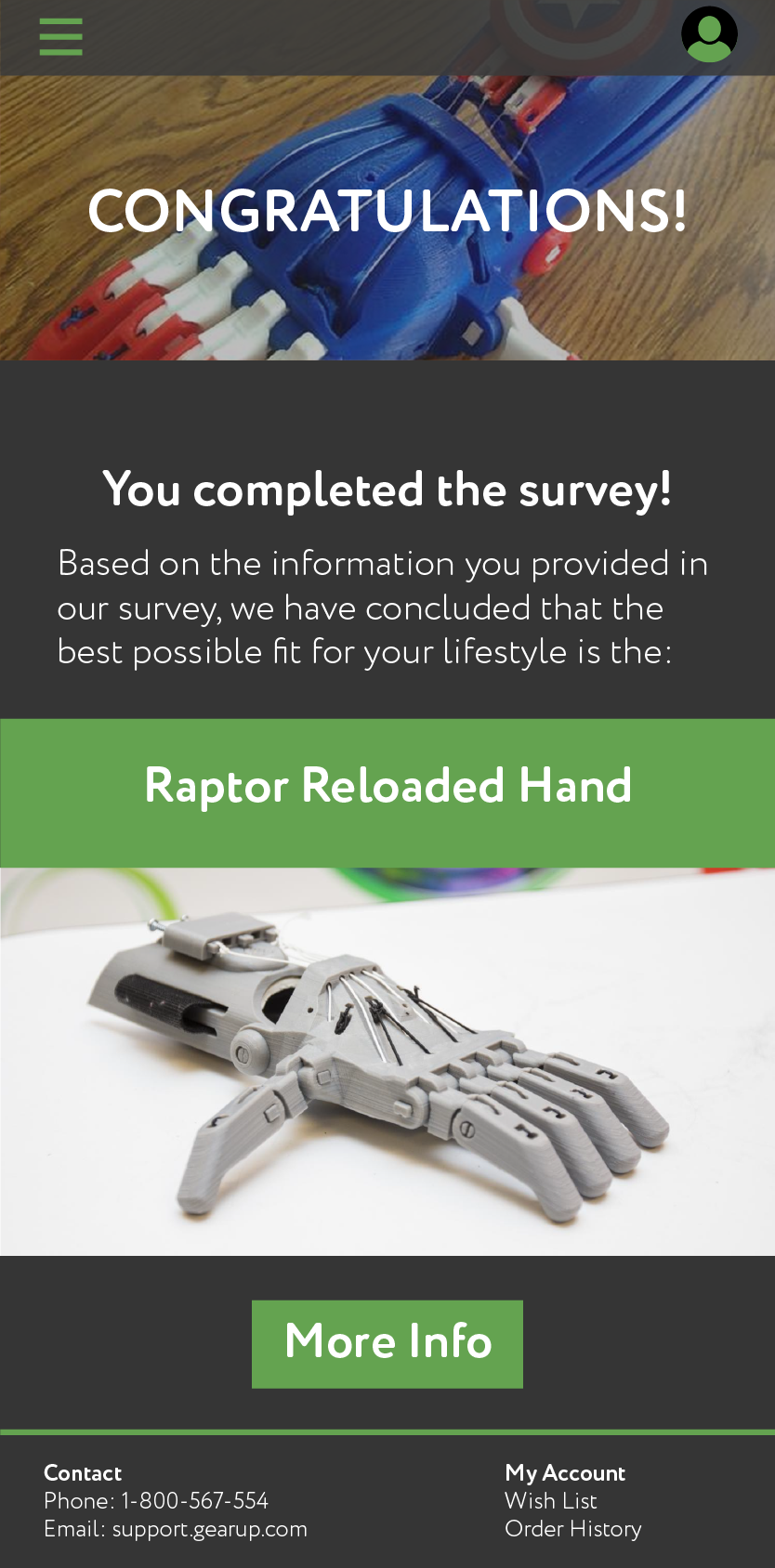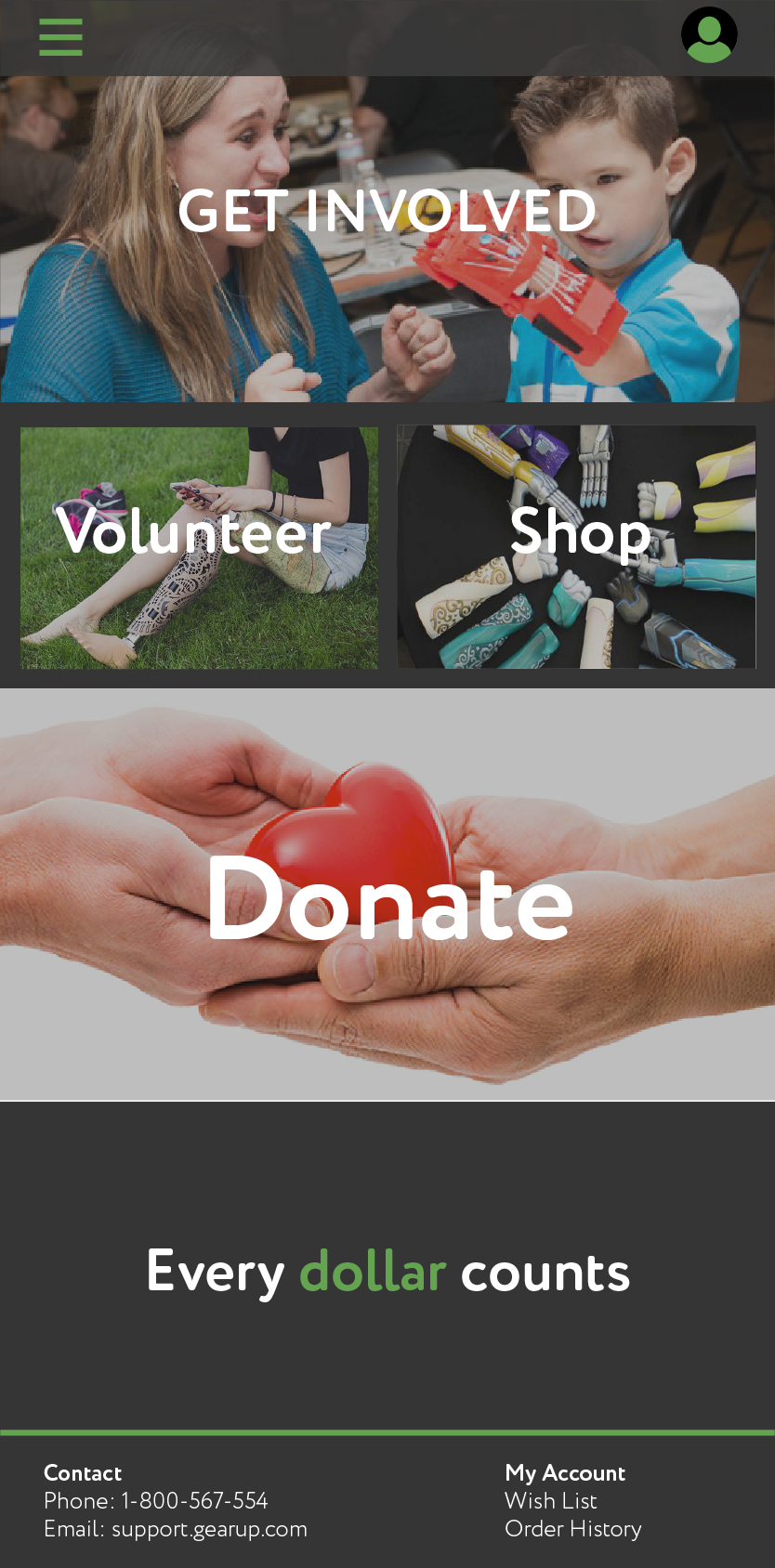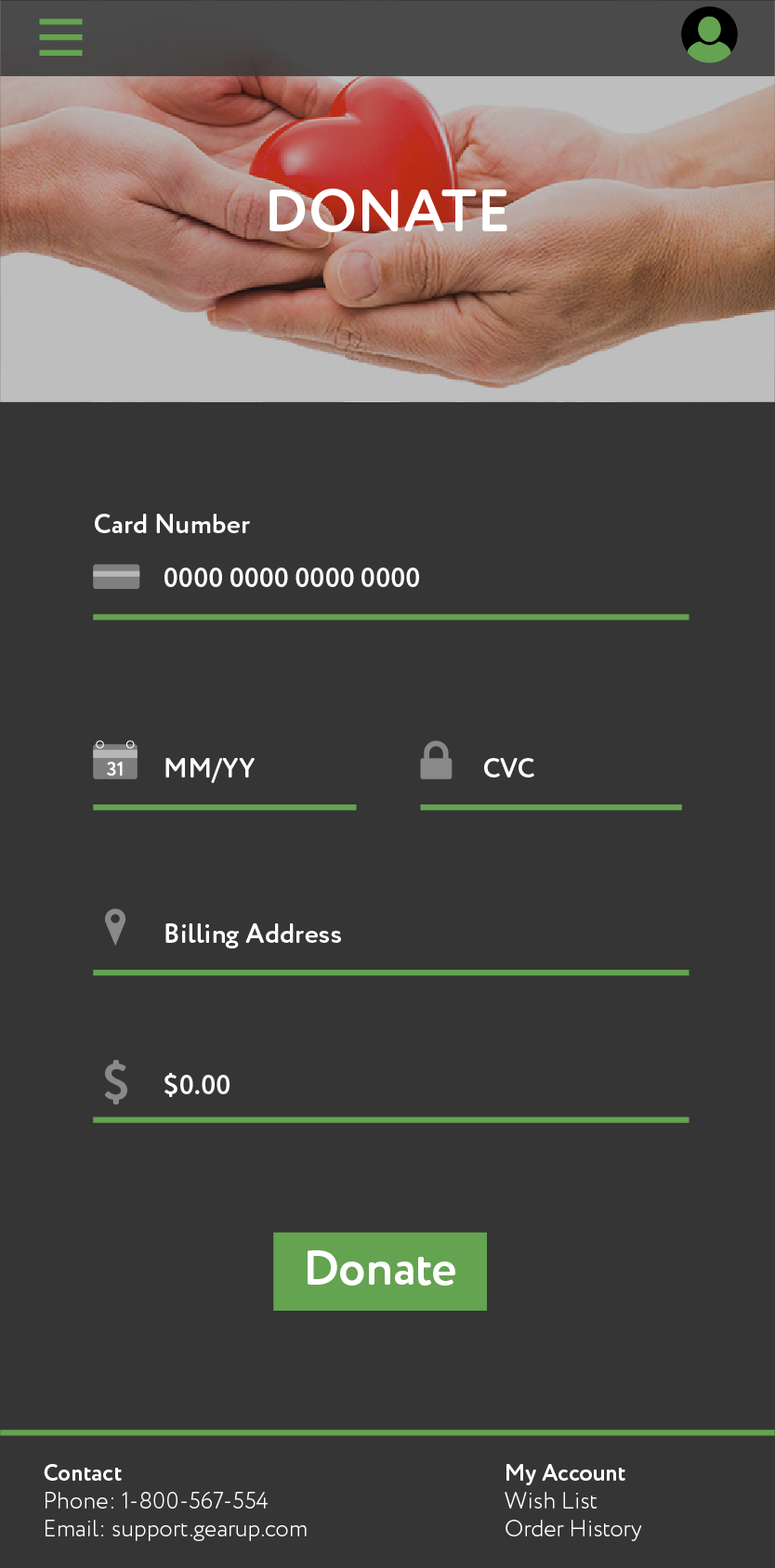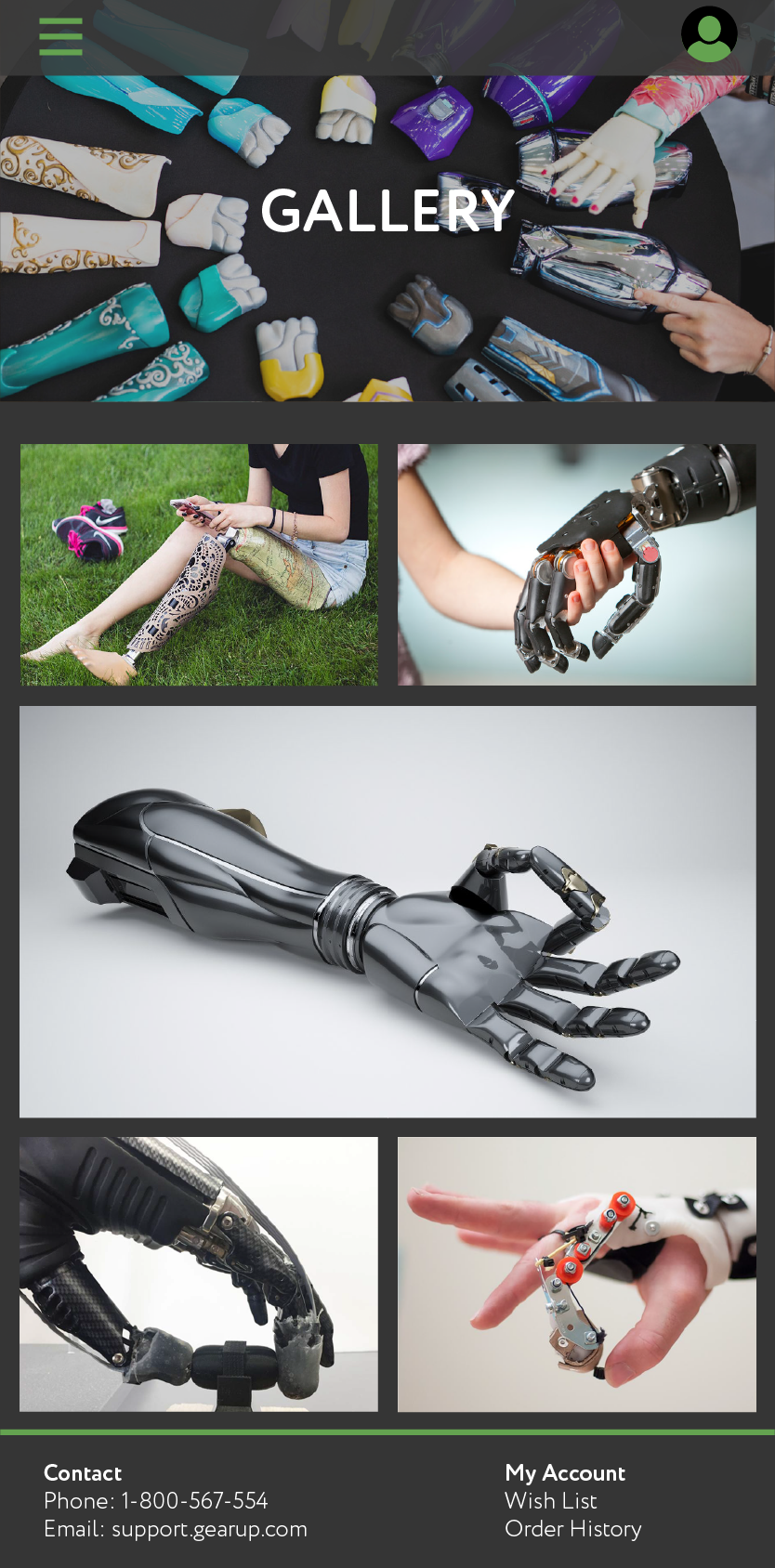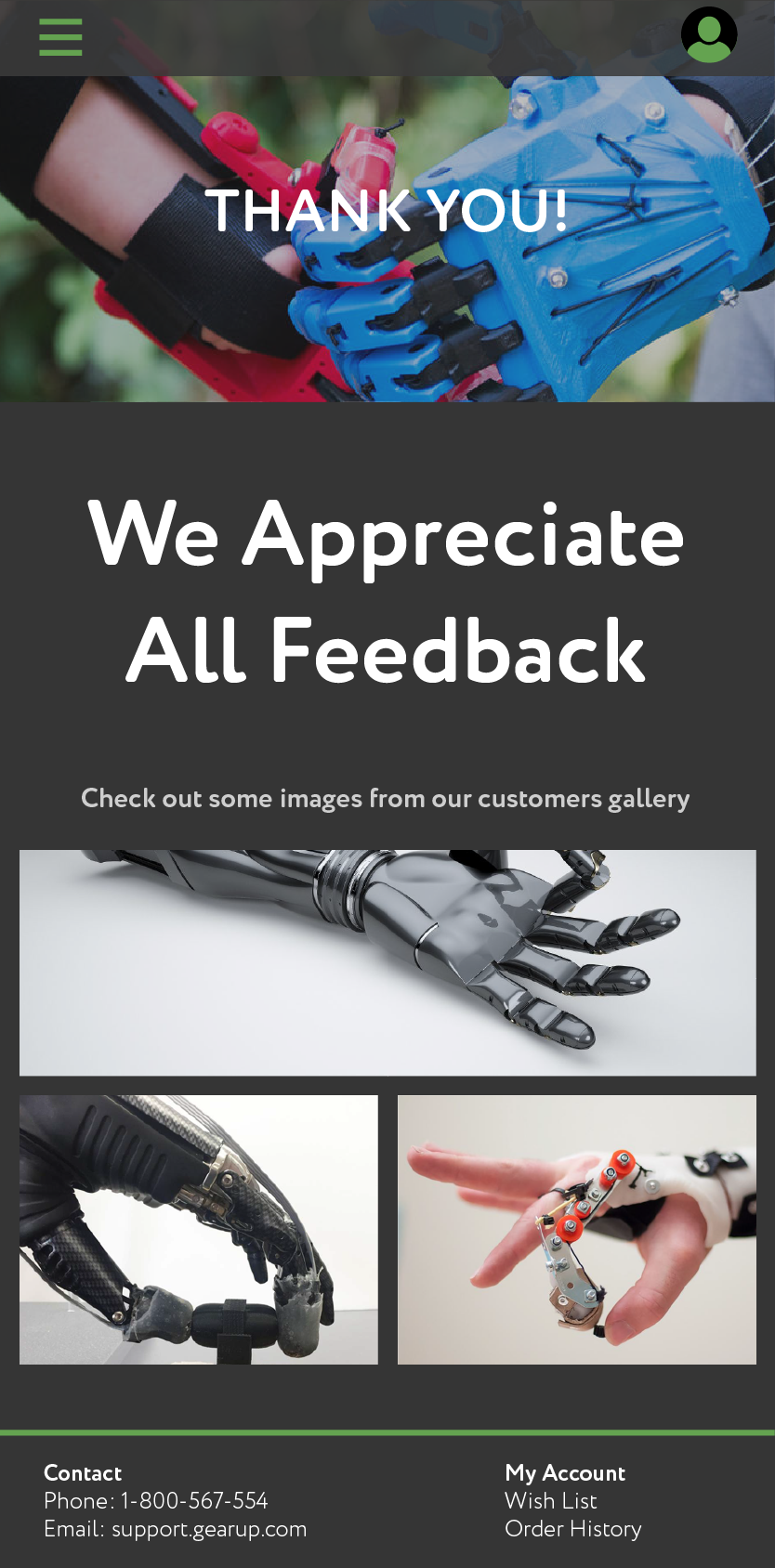 The brand needed a mobile app that is extremely user friendly and easy to navigate. The branding had to be clean and efficient to establish a professional standing.
The color scheme and logotype were chosen to give the brand a sleek professional look while also staying lighthearted and personable. The app is easy to navigate and simple to use for any and all ages.