2020 GRAPHIC DESIGN SENIOR EXHIBITION: BREAKOUT
BREAKOUT is the the theme of the 2020 SHSU graphic design senior exhibition show. The show is a juried art exhibition held annually to display the graduating seniors work in order to put their name in front of potential employers. Due to the COVID-19 outbreak the show was not able to be held in person and was, instead, transferred to a digital medium.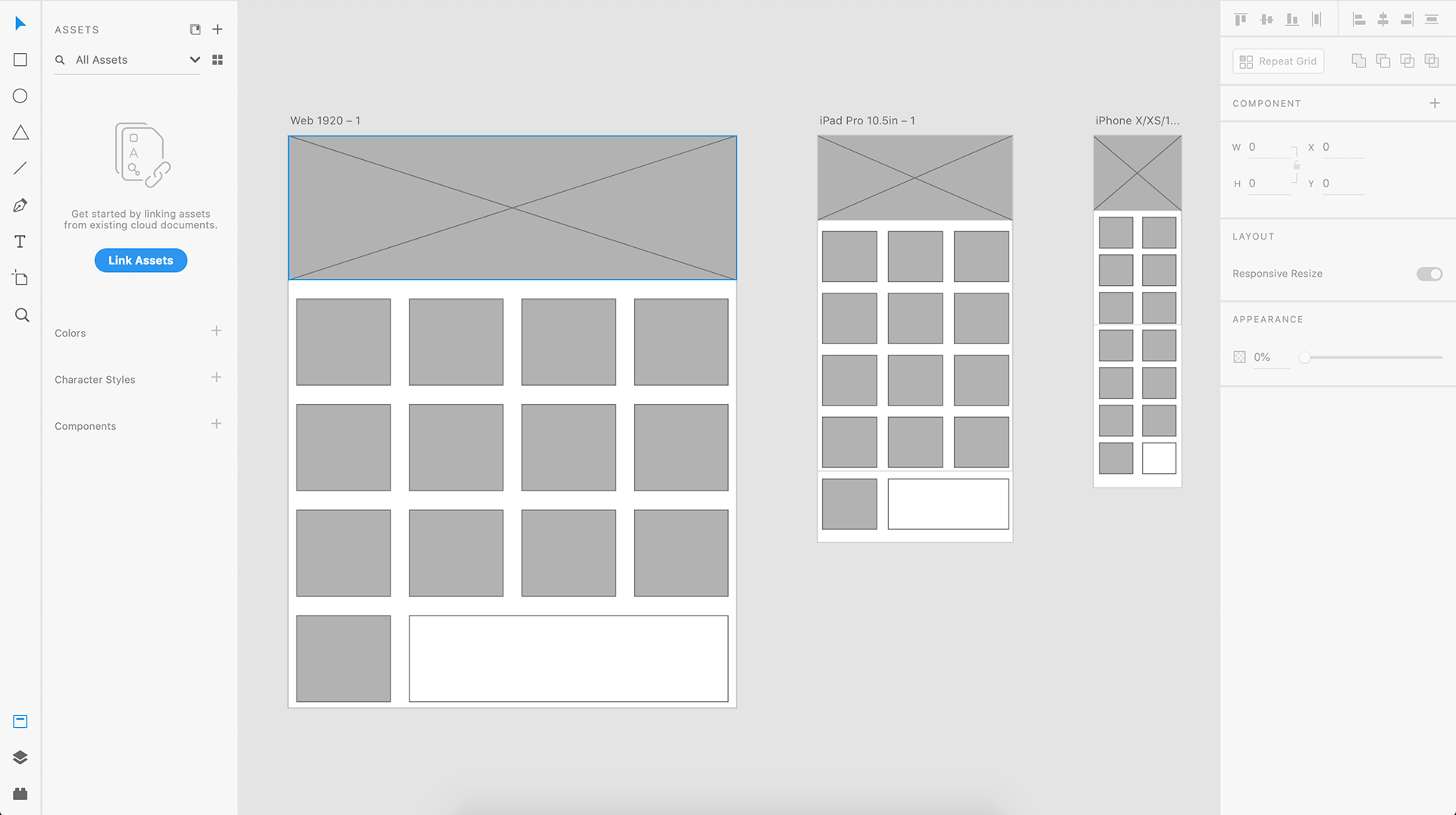 I started designing the main website that would host the show by creating wireframes for each media screen size in Adobe XD.
I then received the main header image for the website from fellow designer Jacob Magby. You can view more of his creation process at http://jtm042.myportfolio.com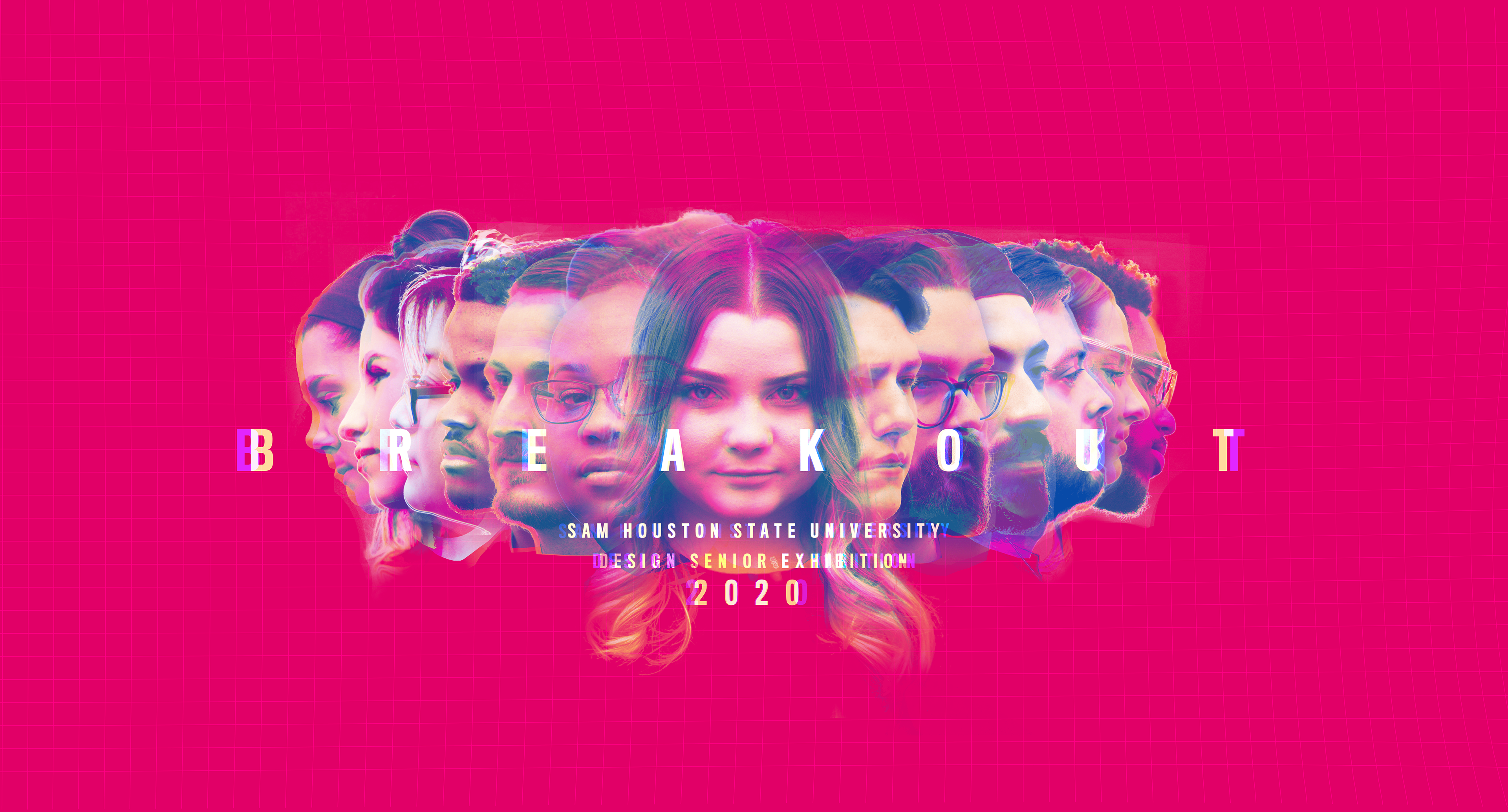 The next step was to take all 26 headshots, clean them up and add the blending modes in Photoshop to create the desired effect.
Finally, it was time to start the actual code. I began by getting the header image placed and then moved on to  creating the grid structure for all of the headshots.
Probably the most rewarding aspect during the coding process was watching this hover effect work just like I initially imagined it.
Once all of the functionality was in place it was time to write up some welcoming copy and place the final design elements and social media links on the site. The 2020 senior exhibition was finally ready to launch.