FORENSICS SCIENCE FACILITY
SOUTHEAST TEXAS APPLIED 
FORENSICS SCIENCE FACILITY
STAFS 
is a willed-body donor center that opened in 2009. Within the center are four research divisions; the Outdoor Research laboratory, the Anthropology laboratory, the STAFS Skeletal Collection, and the Soft Tissue and Skeletal Trauma Laboratory.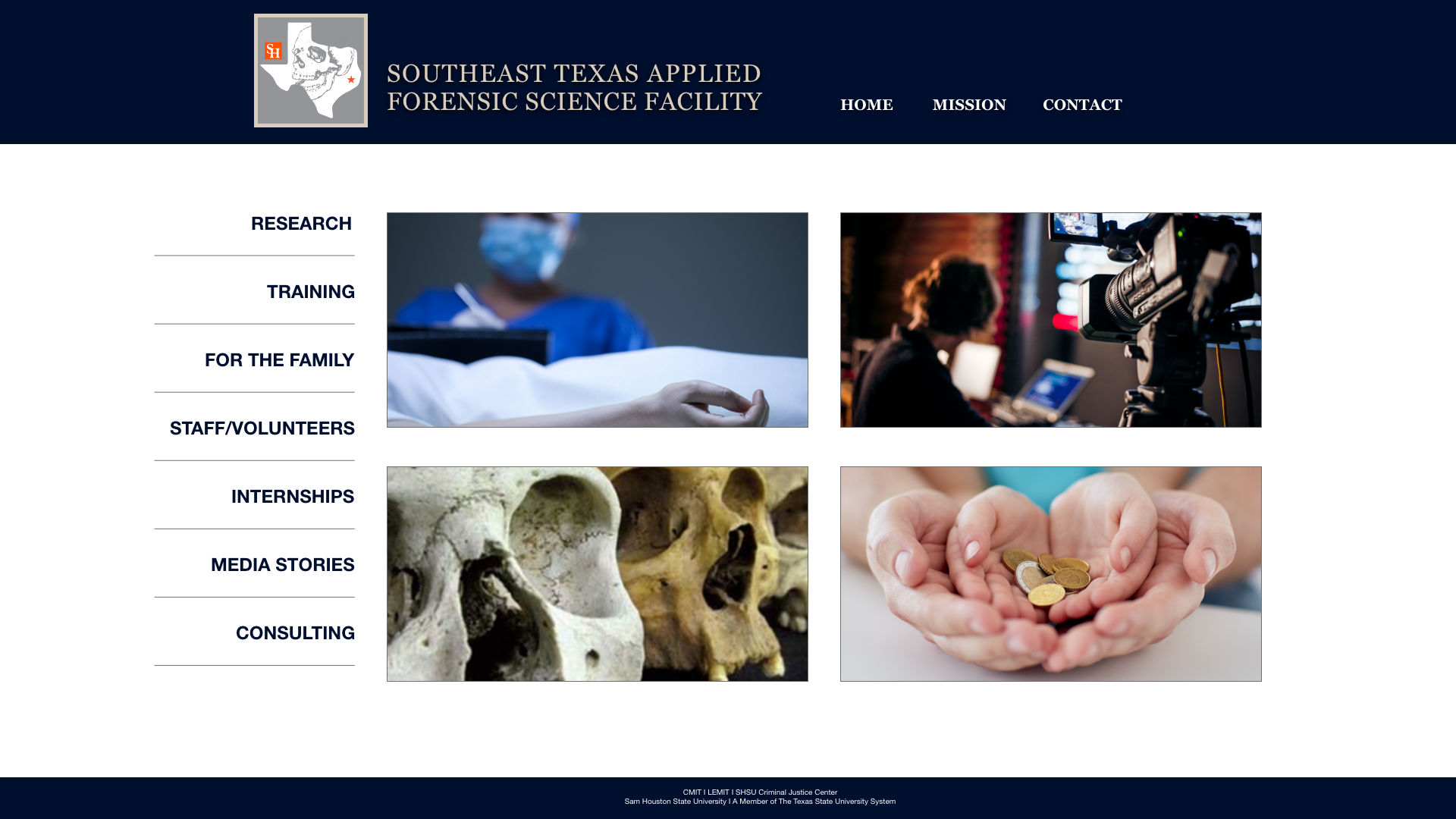 The STAFS center was in need of a new website in order to broaden their audience and make a bigger move into the digital marketing landscape.
I completely overhauled the layout as well as the color scheme to bring the design up to modern standards. I also made it completely responsive for mobile viewers in order to bring in more traffic.