Underworld is an article written by 
Jeanne Marie Laskas a
bout the working conditions of America's coal mining industry. 
The project was to give a visual overhaul to web article.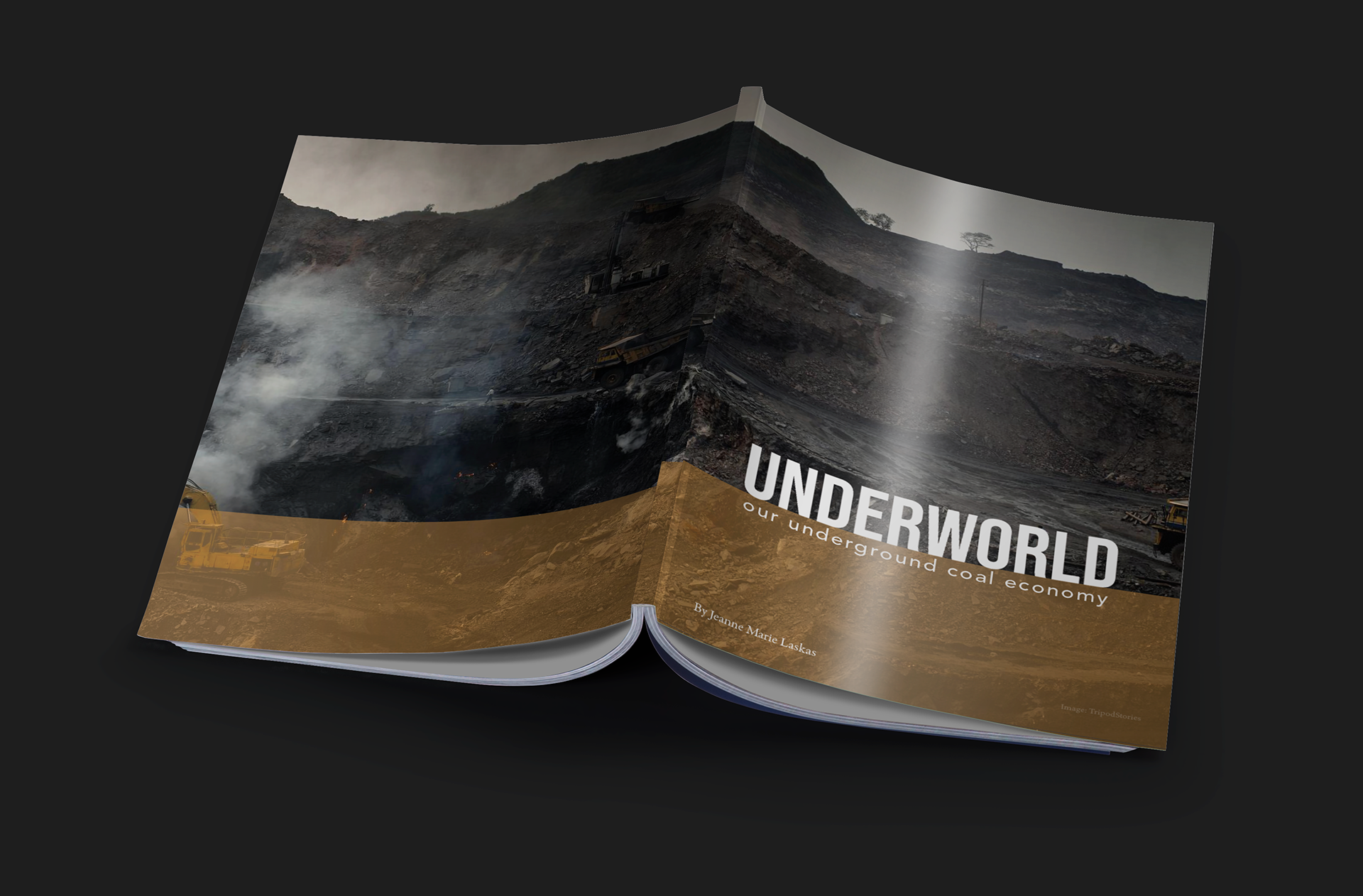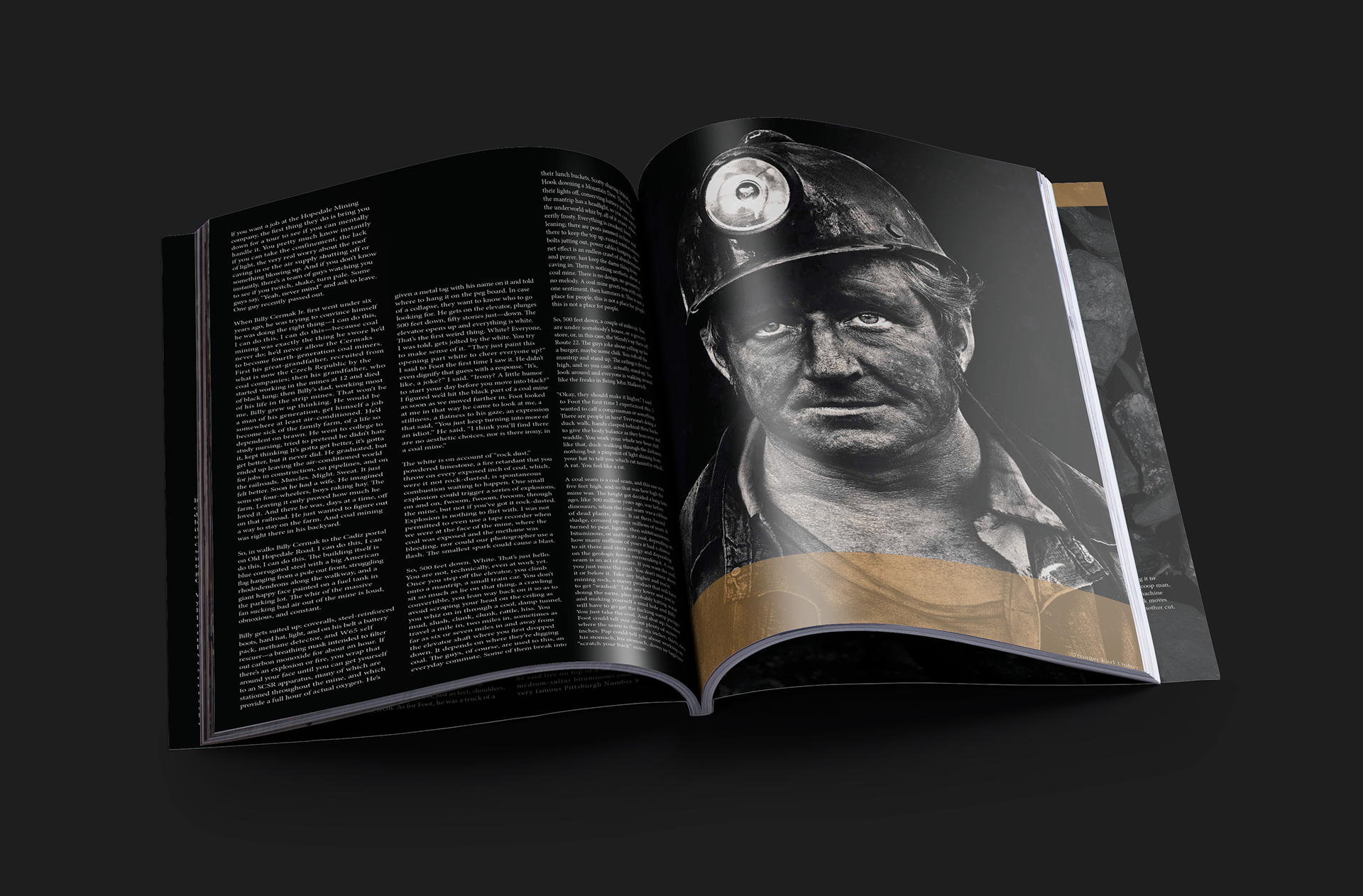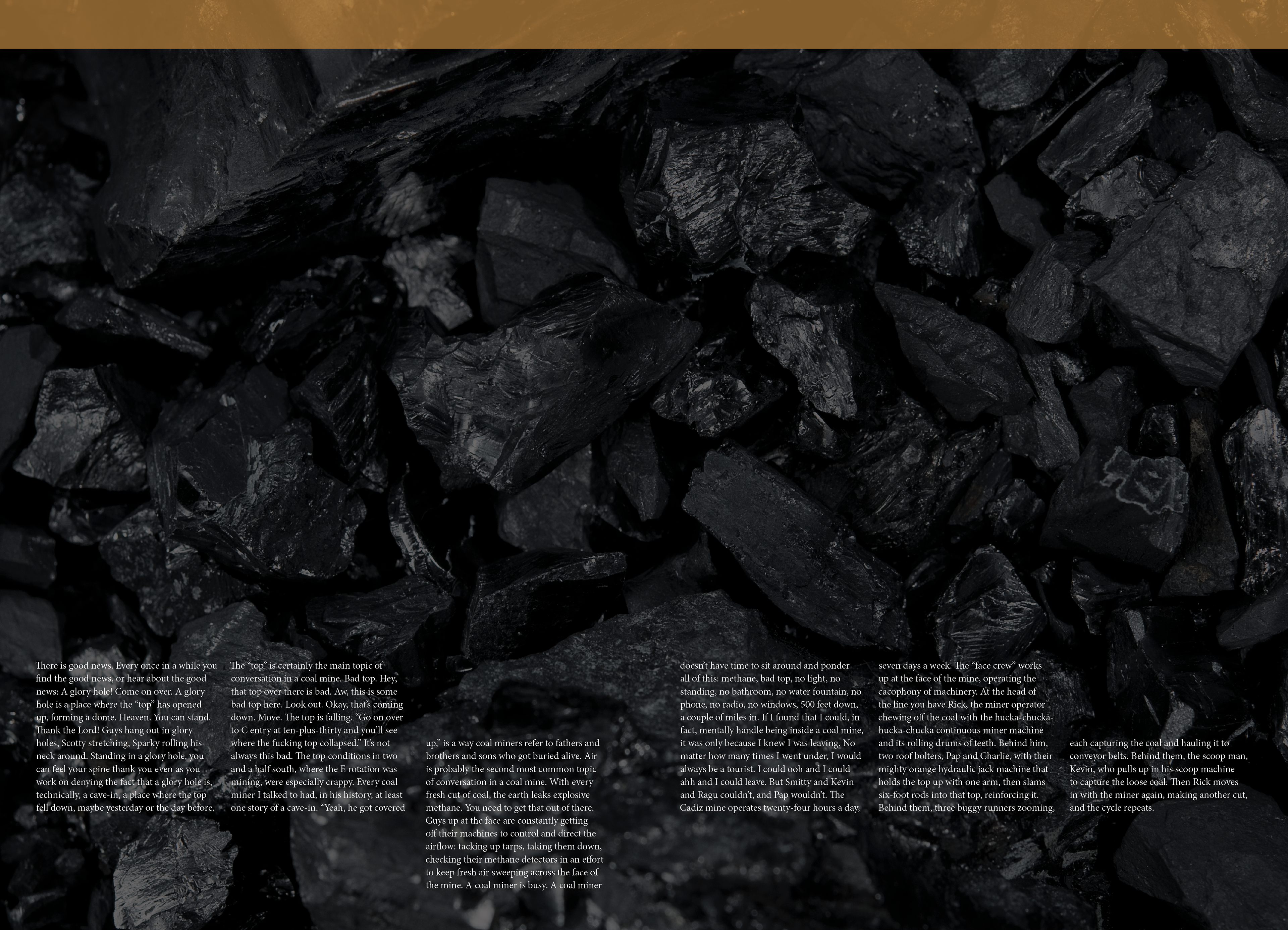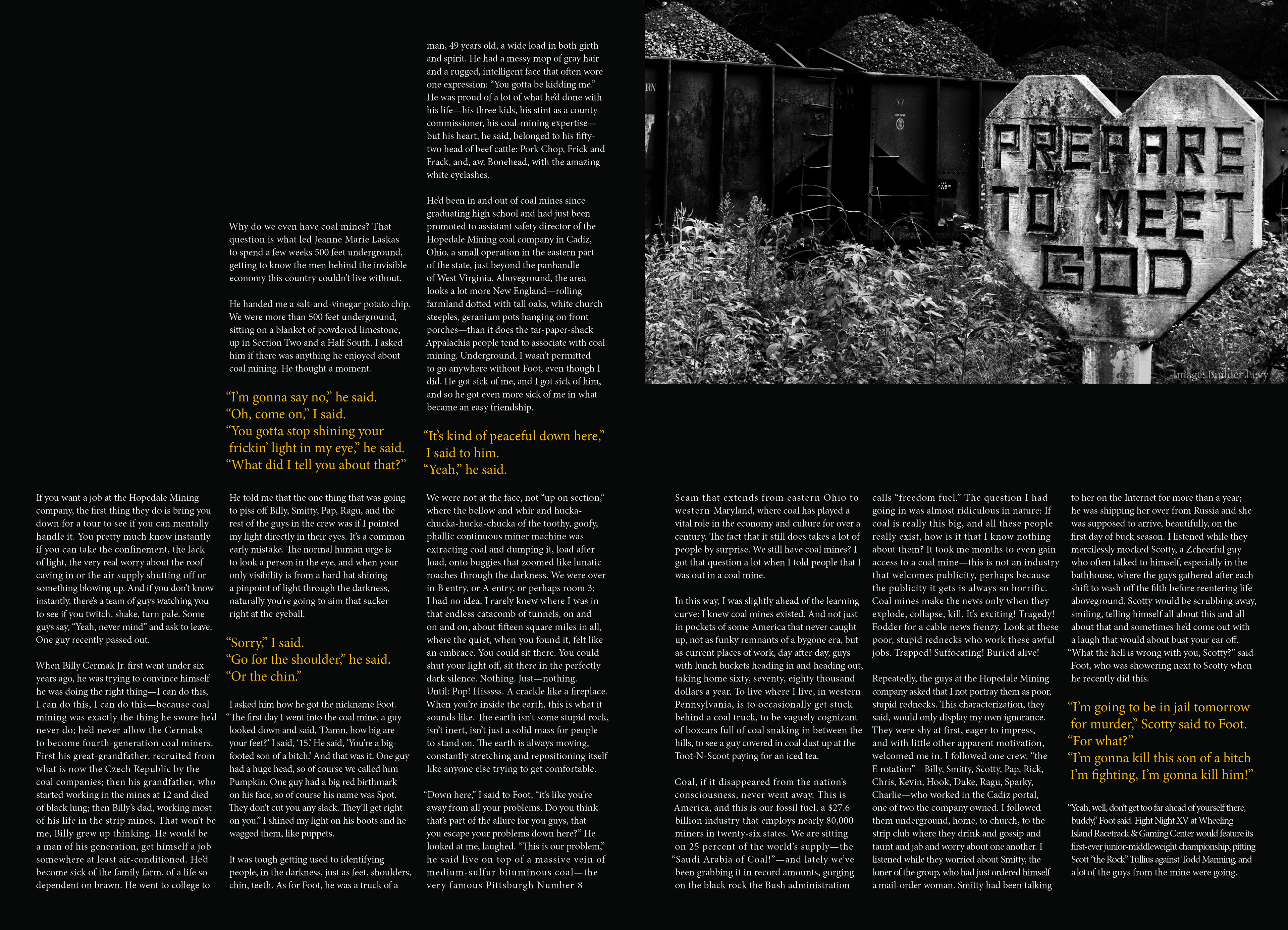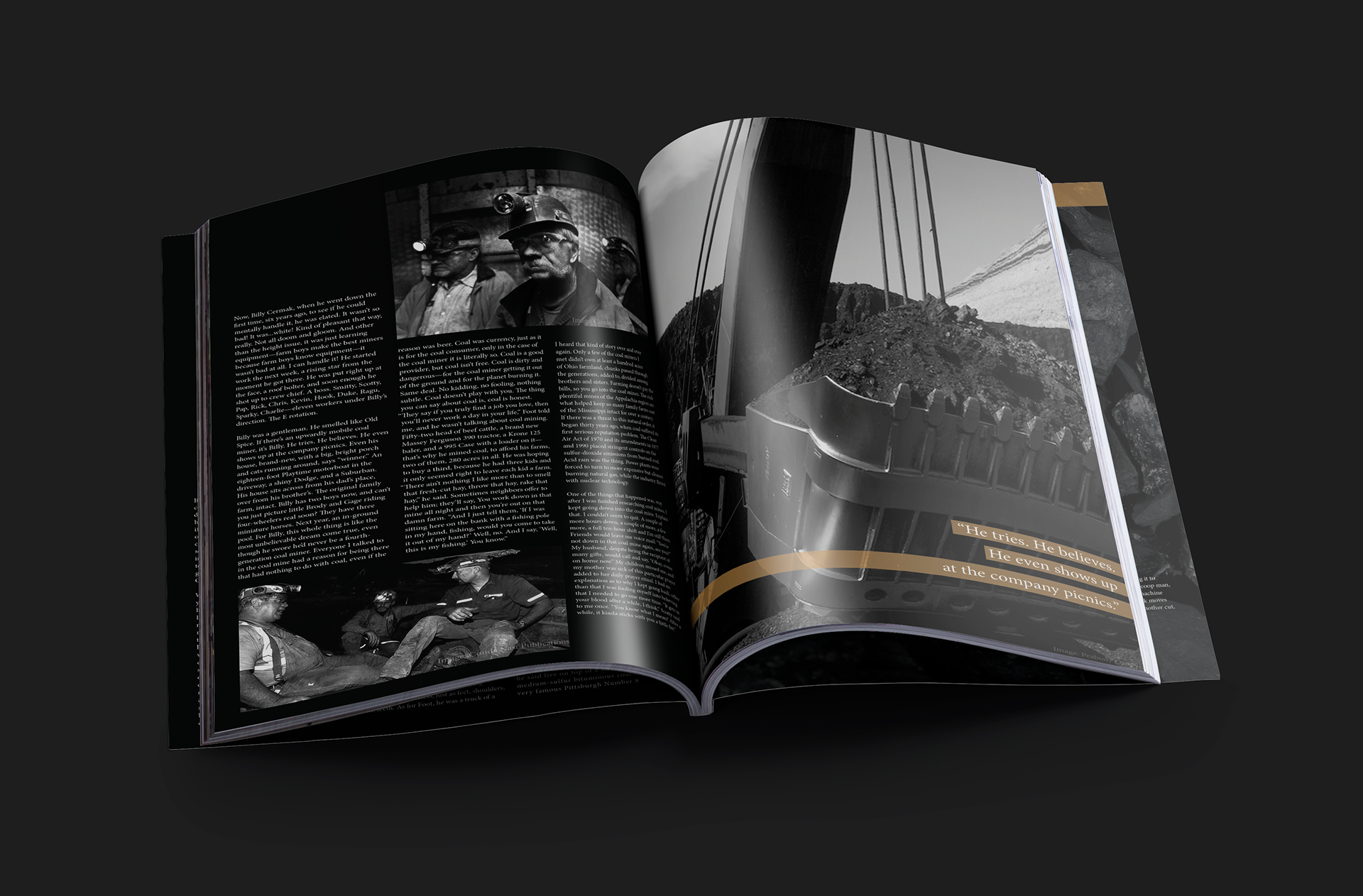 The goal of the project was to take an existing text article and give it a complete visual aesthetic as it might appear in a magazine spread.
I used the white text on an all black background to simulate the feeling of a brief amount of light in an underground tunnel. The layout and design of the article were made to give the reader a sort of claustrophobic feel without the text itself being unreadable or hard to see.